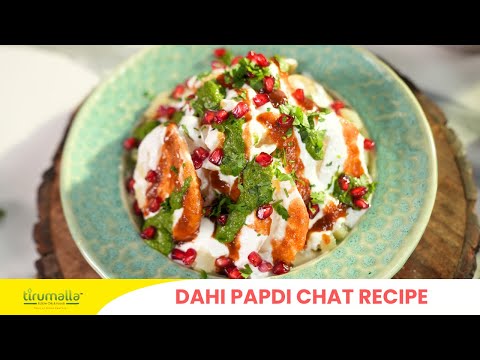 Tasty Dahi Papdi Chaat Recipe
Dahi Papdi Chaat is a simple and fast recipe for a delicious yogurt-based chaat. It is made with deep-fried flat puri and flavorful chaat chutneys. This popular North Indian dish is loved for its sweet, sour, and spicy flavors.
It's usually served as a dessert after a spicy chaat meal because of the creamy yogurt sauce it includes. In the video, you'll see the papdi fried in Tirumalla's Physically Refined Rice Bran Oil. Give this chaat a try and share it with your family for a tasty treat!